Lonely Sea, 1961 - 1964
Chronologie compilée par Charlie Dontsurf
De 1941 à 1960
Naissance des protagonistes, don pour la musique de Brian, influence des Four Freshmen et de Chuck Berry, père violent, jaloux mais ambitieux, Hawthorne High School, cours de musique, premières tentatives, Kenny & The Kadets, Carl & The Passions ...
1961
Les frères Wilson, le cousin Mike Love et l'ami Al Jardine répètent ensemble dans la maison familiale à Hawthorne (Californie). Ils choisissent le nom de The Pendletones. Murry Wilson, le père, devient leur manager. Ils enregistrent des démos (« Surfin' » & « Luau ») sous la houlette de l'éditeur Hite Morgan dans ses studios le 15 septembre.
Première session « professionnelle » d'enregistrement au World Pacific Studio le 3 octobre.
8 décembre : sortie du simple « Surfin' » / « Luau » sur Candix Records (Candix 331) sous le nom de The Beach Boys, choisi par le label.
23 décembre, premier concert au Rendezvous Ballroom Balboa de Newport Beach (Californie).
1962
17 février : Le simple entre dans le top 100 du Billboard à la 93ème place. Il y reste six semaines atteignant la 75ème place le 24 mars.
Al Jardine quitte le groupe pour poursuivre ses études. Il est remplacé par David Marks.
En avril, premières sessions au Western Recorders Studio d'Hollywood en compagnie de Gary Usher. « Surfin' Safari » fait partie des titres enregistrés à cette occasion. Murry Wilson fait écouter « Surfin' Safari » à Nick Venet dans les bureaux de Capitol. Celui-ci décide de sortir le single et signe le groupe sur Capitol Records. Il sera leur producteur.
4 juin : sortie du 1er single Capitol « 409 » / « Surfin' Safari » (Capitol 4777).
12 juin : première session pour Capitol consacrée au ré- enregistrement de « Surfin' Safari ». Première tournée du groupe en juillet.
En août, nouvelles sessions qui donneront naissance au 1er album Surfin' Safari.
4 septembre : Brian officiellement producteur pour la 1ère fois. Il réalise le single de Rachel & The Revolvers, « The Revo-lution » / « Number One » (Dot Records / Dot 16392).
L'album Surfin' Safari (Capitol T1808), sorti le 1er octobre, atteint la 32ème place du classement du Billboard le 12 janvier 1962. Le 13 octobre, le premier single Capitol atteint la 14ème place des charts US pour sa face B, « Surfin' Safari ».
1963
Janvier : début de l'enregistrement de l'album Surfin' USA. Il est mis sur le marché le 25 mars (CapitolT1980).
Les Beach Boys jouent live à travers la Californie. Le 14 février, le groupe sert de backing-band au duo Jan & Dean. Cela débouche sur une collaboration en studio. Le single « Surfin' USA » / « Shut Down » (Capitol 4932), 3ème pour Capitol, sort le 4 mars . Il atteint la 3ème place des charts US le 25 mai.
Avril : première tournée en dehors de la Californie. Brian Wilson s'ennuie, trouve que c'est une perte de temps au détriment de l'écriture et de la production. Il le fait savoir. 4 mai : l'album atteint la 2ème place des charts américains.
Mai : premières sessions sans Nick Venet. Brian est aux commandes. 23 mai : première tête d'affiche importante au Memorial Auditorium de Sacramento.
14 juin : première session d'enregistrement au Gold Star Studio où Phil Spector, autre grande influence de Brian, a ses habitudes. Juillet, tournée dans le Midwest, Brian est absent de quelques shows, ce qui devient habituel.
Août : David Marks s'engueule avec Murry Wilson et quitte le groupe. Il continuera à se produire régulièrement avec les Beach Boys en concert jusqu'en septembre 1964.Retour officiel d'Al Jardine au sein du groupe.
Automne : deux nouveaux albums sont réalisés ; Surfer Girl (Capitol T1981 le 16 septembre, #7 le 12 octobre) et LittleDeuce Coupe (Capitol T1998, le 7 octobre, #4 le 9 novembre). Surfer Girl est le premier album à porter la mention « Produced by Brian Wilson ».
22 novembre : John F. Kennedy est assassiné à Dallas. Brian, avec Mike, écrit l'une de ses plus belles ballades « The Warmth Of The Sun » en son hommage.
9 décembre : sortie du Christmas single « Little Saint Nick » / « The Lord's Prayer » (Capitol 5096).
1964
En janvier, première tournée hors USA avec la visite de l'Australie et de la Nouvelle Zélande. Sortie le 2 février du single « Fun Fun Fun » / « Why Do Fools Fall In Love » (Capitol 5118) qui atteindra la 5ème place dans les charts US.
Le 7 février, la Beatlemania débarque aux USA : l'avion des Beatles se pose au John F Kennedy International Airport de New York. La popularité des Beach Boys tiendra-t-elle le coup, se demande Murry ? A partir de ce moment là, la carrière du groupe, comme celle de nombreux artistes américains, va radicalement évoluer.
2 mars : sortie de l'album Shut Down, Vol. 2 » (Capitol T2027, #13 le 11 avril). En avril, première session pour le futur album All Summer Long. Le groupe travaille sur un nouveau titre « I Get Around ». Au cours de cette session, Murry Wilson est viré par le groupe : il n'est plus le manager des Beach Boys.
11 mai : sortie du simple « I Get Around » / « Don't Worry Baby » (Capitol 5174) qui devient le premier #1 de l'histoire du groupe (4 juillet).
18 juillet : début des sessions du Christmas Album. L'album All Summer Long (Capitol T2110), sortie le 13 juillet, atteint la 4ème place des charts le 1er août. 1er août : les deux concerts du Civic Memorial Auditorium de Sacramento sont enregistrés pour un futur album live.
9 septembre : première session de l'album Today!.
19 octobre : sortie de Beach Boys Concert (Capitol TAO2198), premier album à se classer #1 (5 décembre). 1 au 18 novembre : 1ère tournée européenne. Le 18, premier concert en France (Olympia / Paris). Christmas Album (Capitol T2164), 4ème lp du groupe en cette année 1964, sort le 9 novembre.
23 décembre : Brian pète les plombs pour la première fois, à bord d'un avion qui emmène le groupe vers Houston pour un show. Il rentre à la maison et est remplacé pour les concerts par Glenn Campbell.
Sources : Keith Badman – The Beach Boys, Definitive Diary of America's Greatest Band (Backbeat Book / 2004) et Gaël Tynevez – The Beach Boys, l'enfance pour l'éternité (Camion Blanc / 2002). Les références des disques sont celles des éditions originales américaines. Les classements sont ceux du Billboard.
En France ...
1964
Le 9 novembre, à l'occasion du premier passage des Beach Boys en France, le groupe se ballade sur la Butte Montmartre à Paris. Ils sont croqués par des caricaturisques de la place du Tertre, filmés et interviewés par la télévision. L'émission Age Tendre et Têtes de Bois est enregistrée au célébre Moulin de la Galette. Elle est diffusée le lendemain sur ce qui était alors la 1ère chaîne de l'ORTF. Les titres interprétés sont I Get Around et Fun Fun Fun. Les séquences filmées à Montmartre sont diffusées dans l'émission Au-delà de l'Ecran du 15 novembre, toujours sur la 1ère chaîne.
Le 18 novembre, les Beach Boys se produisent sur la scène de l'Olympia (Paris).
Dans la presse française
Tous les articles parus dans les années 60 réunis dans un ebook, Read On, Reader - Volume 1
Keep An Eye On Summer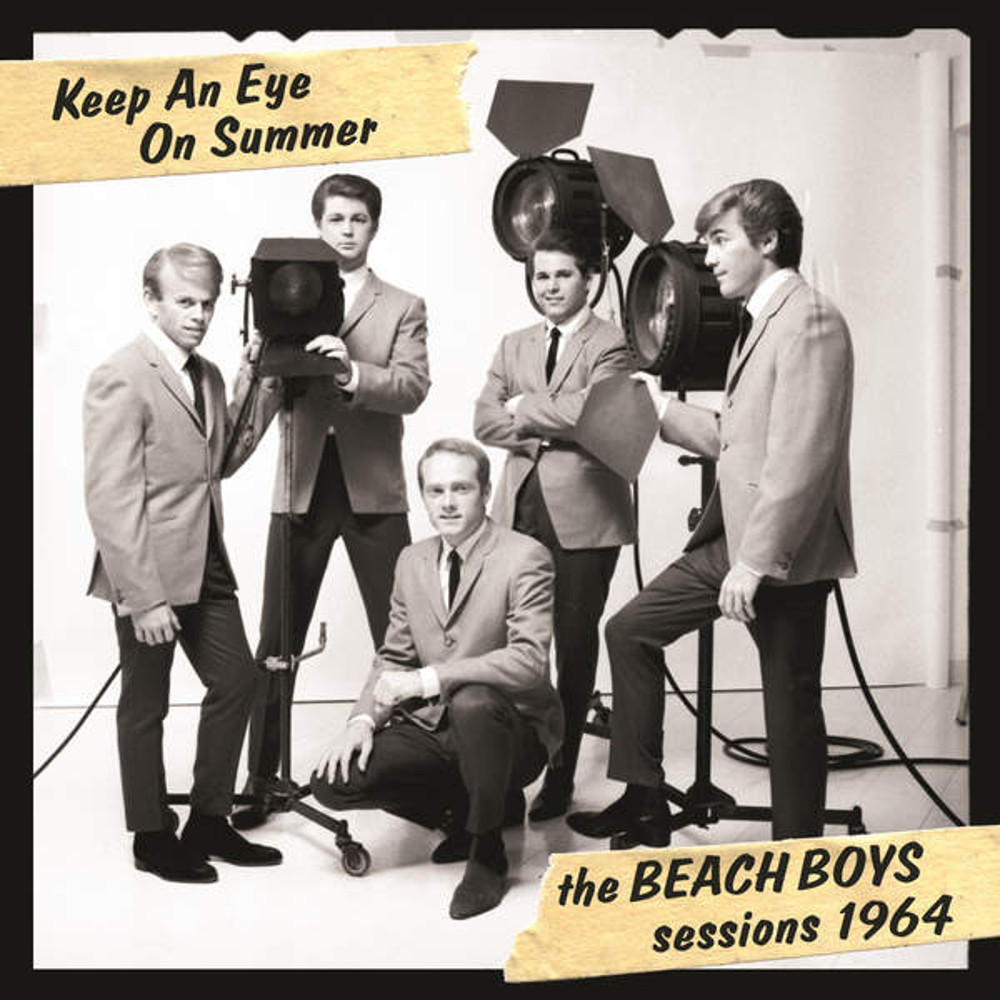 En cette fin d'année et comme l'an dernier, Capitol remet le couvert au profit du seul marché américain en rendant disponible sur le store US d'iTunes deux nouvelles compilations.
La première, Keep An Eye On Summer, est plutôt riche et aussi passionnante que l'album Hawthorne, CA de 2001. Elle se concentre sur l'année 1964 et présente versions alternatives, a-cappella, mixes stéréo, titres live ou encore inédits. Tout est détaillé, y compris une impressionnante sessionographie, sur le site officiel des Boys ou encore, pour vos archives, dans ce fichier pdf.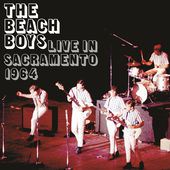 La deuxième présente en entier les deux concerts de Sacramento du 1er août 1964 d'où furent tirer les titres pour l'album Concert. Ces titres étaients déjà "disponibles" sur les disques pirates Live In Sacramento 1964 et Live In Sacramento 1964, Second Show! sortis en 1997 par le fameux label Sea Of Tunes. Historique mais moins intéressant que Keep An Eye On Summer..
Le tout est produit par Mark Linett et Alan Boyd. Plus de détail dans la langue de Shakespeare, avec traklisting complet des deux disques, sur le site The Second Disc.
The Big Beat 1963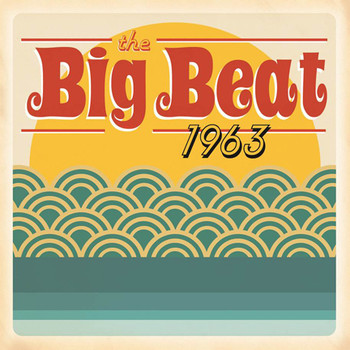 The Big Beat 1963 ou comment une loi européenne ne profite qu'aux nords-américains.
The Big Beat 1963 est une compilation publiée par Capitol le 17 décembre 2013 uniquement disponible en format digital aux Etats-Unis. Elle regroupe des titres rares, démos et acétates produits par Brian Wilson au cours de l'année 1963.
C'est la législation européenne qui a poussé le label à éditer cette série de titres. Elle indique en effet que tout enregistrement non publié 50 ans après sa production originale tombe dans le domaine public. Leur publication prolonge le copyright de 20 ans.
Cette législation a poussé Apple/Capitol a publié le même jour, dans le même format et avec la même restriction, une série d'outtakes des Beatles sous le titre The Bootleg Recordings 1963. Columbia/Sony avait ouvert le bal en sortant l'an dernier, en Europe cette fois et pour une durée limitée, 86 titres issus de sessions de 1962 signées Bob Dylan. Le label s'apprête à faire de même en cette fin d'année 2013.
Les titres de The Big Beat 1963 sont déjà connus des amateurs puisqu'ils ont fait l'objet pour la plupart d'entre-eux d'une édition pirate. Ne doutons pas que le son proposé ici, malgré le format mp3, est meilleur :
The Big Beat – Bob & Sheri
First Rock and Roll Dance – Brian Wilson
Gonna Hustle You – Brian Wilson
Ride Away – Bob & Sheri
Funny Boy – The Honeys
Marie – Brian Wilson and Bob Norberg with The Honeys
Mother May I – The Beach Boys
I Do (Demo) – The Beach Boys
Bobby Left Me (Backing Track) – Brian Wilson
If It Can't Be You (I'll Never Love Again) – Gary Usher
You Brought It All On Yourself – The Honeys
Make the Night a Little Longer – The Honeys
Rabbit's Foot (Instrumental with backing vocals) – The Honeys
Summer Moon – Vicki Hale and Bob Norberg
Side Two – Brian Wilson
Ballad of Ole Betsy (Demo) – The Beach Boys
Thank Him (Demo) – Brian Wilson
Once You've Got Him – The Honeys
For Always and Forever (Demo) – The Honeys
Little Dirt Bike (Demo) – The Honeys
Darling, I'm Not Stepping Out on You (Demo) – The Honeys
When I Think About You (Demo) – The Honeys